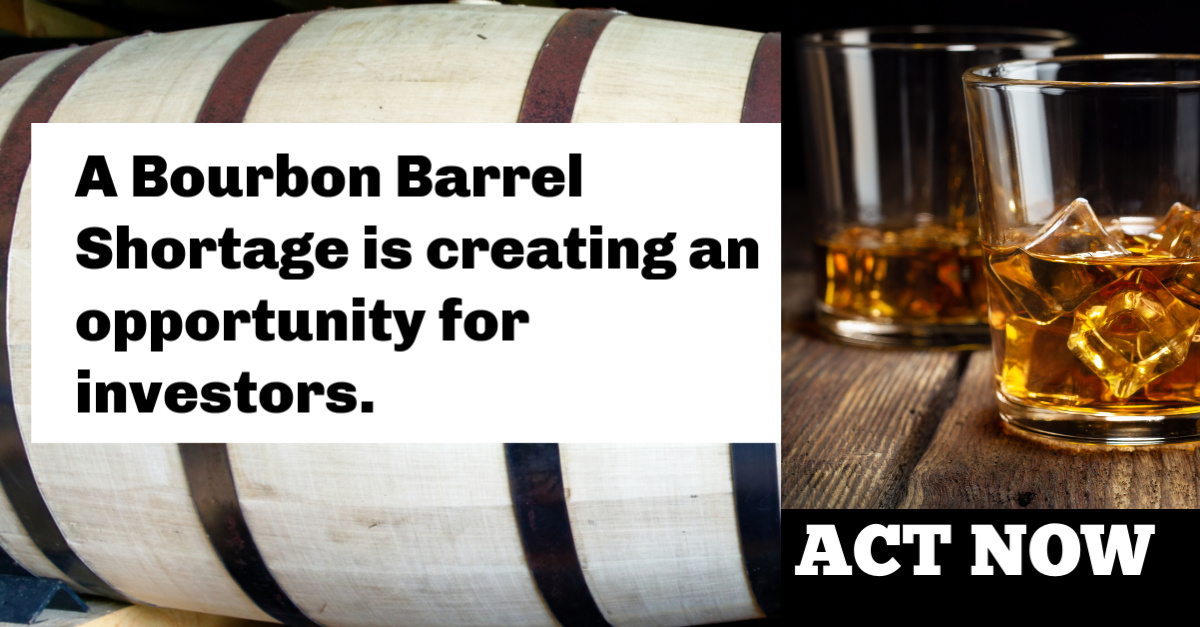 This is information regarding a unique opportunity to acquire an established cooperage at the very time that pending barrel shortages will drive up selling prices for barrels.
This is an asset sale including specialized equipment buildings, land, customer list for sale.
The business is in South Carolina, within a tier 4 economic development zone, meaning the new owners will be entitled to the maximum tax breaks, which as of 3/1/20 include a 40% investment tax credit for 20 years, as well as the maximum tax credit for new and retained jobs at the plant.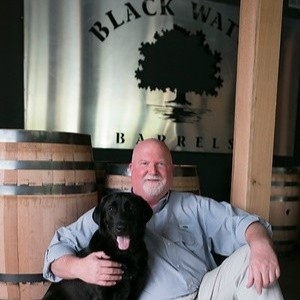 The company's founder has national spirits sales and distribution experience. The company is owned by an individual investor who seeks to liquidate his investment amid the Covid-19 Pandemic. The company is located within an economic development zone providing maximum tax advantages, including a 20-year 40% investment tax credit with workforce job credits.
Current management remains in place.
Larger barrel makers are currently shut down, and this business is ready to resume operations within 30 days.
Demand for new charred oak barrels is strong, as demand for barrel aged whiskeys, specifically bourbon, continues to be on the rise.  At the same time, even before the current covid-19 related shutdowns, the potential of barrel shortages beginning in late 2020 were forecast.
The business began production in late 2017 at a production capacity average of 85 barrels per day (BPD), increased to 100 BPD prior to production being paused.  The company has standing customer commitments for 20,000 barrels per year and pending sales opportunities to reach capacity per the forecast.
Barrel-aged American Whiskey continues to drive growth in the US Spirits Market with 2019 Sales volumes up, especially among the higher-end brands and longer aged whiskeys that increase demand for new barrels.
Category growth at 5.9% annually will continue to drive demand for the company's oak barrels and oak adjuncts over the foreseeable future.
Market Opportunity: Well-Positioned for Growth
The company has primarily sold its product to craft distilleries, with an emphasis on quality, customization, and lower cost.    It is the only cooperage* located close to international shipping ports to facilitate export sales, and in a state with low labor costs.  (*a business that makes barrels and casks)
It has also established production, 2-3 years ahead of new or expanded cooperages (which do not have the cost and potential export advantages).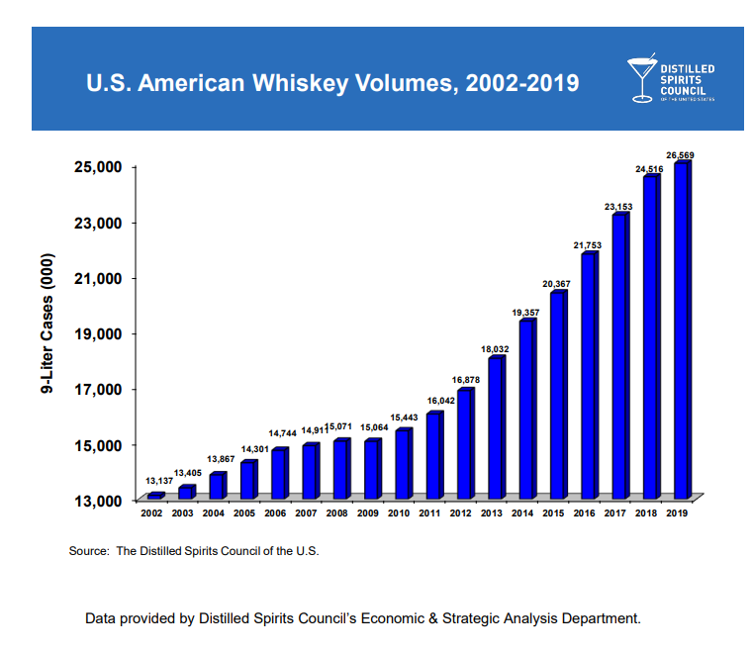 Time is of the Essence
Due to the urgency of his opportunity, We have taken the highly unusual step of making as much information available as possible.
Confidential: For information purposes only.
Click the image to view and advance.
Property Appraisal
Victory Spirits Development had an independent appraisal conducted on March 15, 2020.  This includes the land, buildings, and improvements, including an additional parcel of land. 
Cooperage Equipment
The equipment list contains highly specialized cooperage equipment that is not readily available from manufacturers in Europe in ordinary times.  Even more difficult to acquire during the current global shipping pause.
The equipment values were calculated prior to the covid19 situation and generally based on used equipment retaining 80% of the original cost.  The current value is unknown. We speculate it exceeds these numbers.
Revenue Growth and Cost Reductions
The company has identified significant revenue growth opportunities by increasing its production of higher-margin wine barrels and creating new revenue by selling to the large volume wine producers, the pieces of wood that remain as "scrap" in the barrel production process. Such "toasted" wood pieces are used by major producers to age wine in large quantities.
As this breakdown of the sales history shows, the majority of sales have been 30 and 53 gallons sized "bourbon barrels".
Wine barrels sell for $350-$575 and are a higher margin opportunity, as are the expanded oak adjunct offerings for wineries and distilleries.
The information reflects changes as of May 1, 2020
Click to download BWB-Proforma-2020 at capacity or view as images below.
The proforma has been developed based on actual production history, with the addition of expanded production of oak adjuncts is confidential and provided for information purposes only, and subject to change.
Please contact Michael Shoer, CWI Ventures LLC/Victory Spirits Development with questions or to schedule a virtual tour.
Call 770-329-2487 or use the contact form below.