While retail sales of liquor have spiked amid the Covid19 crisis, distilleries and their suppliers are severely impacted.
It's estimated that up to 40% of smaller distilleries in the US will not survive, which creates an urgency for all brands to embrace digital activations, as we are leading with the launch of Joe Louis Bourbon.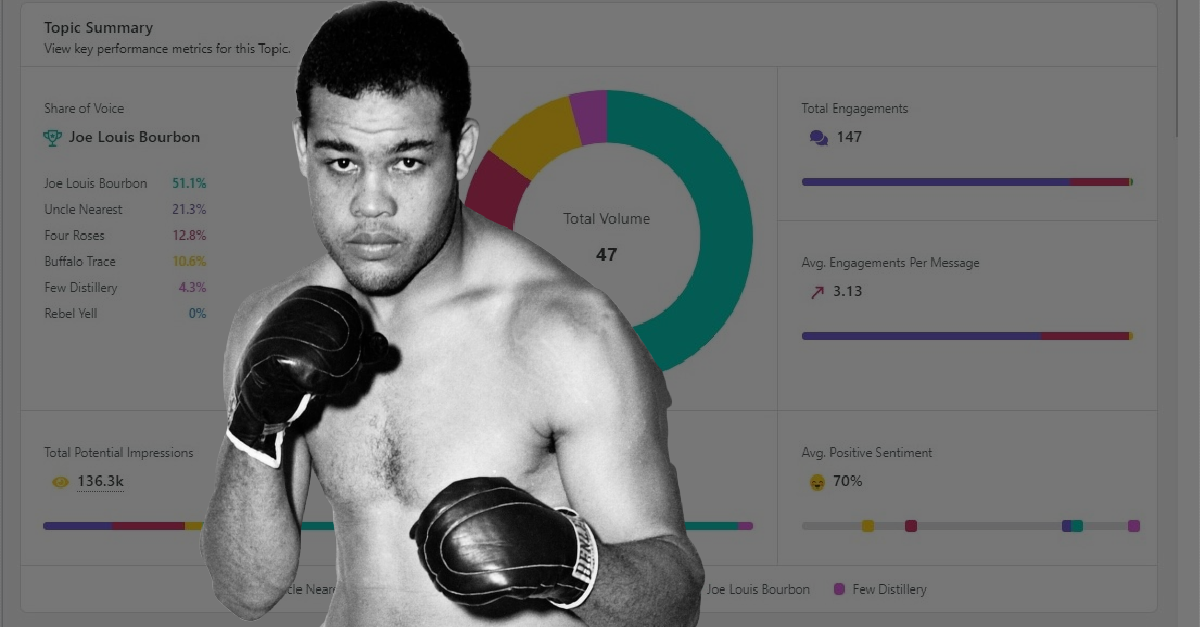 See The Proof: Joe Louis Brand Dominates Competition
We all know that sales are what matter, but we also know that to introduce a new brand–especially in the crowded bourbon category–requires a critical volume of consumer engagement.
Victory Spirits Development is sharing third-party proprietary tracking reports as evidence that people are talking, responding and this brand has legs. (just like Joe).
A network of experienced sales, product, finance and operations professionals.
Combined with industry leading Innovation in Brand Development and Digital Marketing
How We Lead Brands to Victory
(hint: click a V)
We empower brands with access to industry experience, innovative marketing services, exclusive ad tech and digital activations to measure results to ensure sustainable growth and profitability.