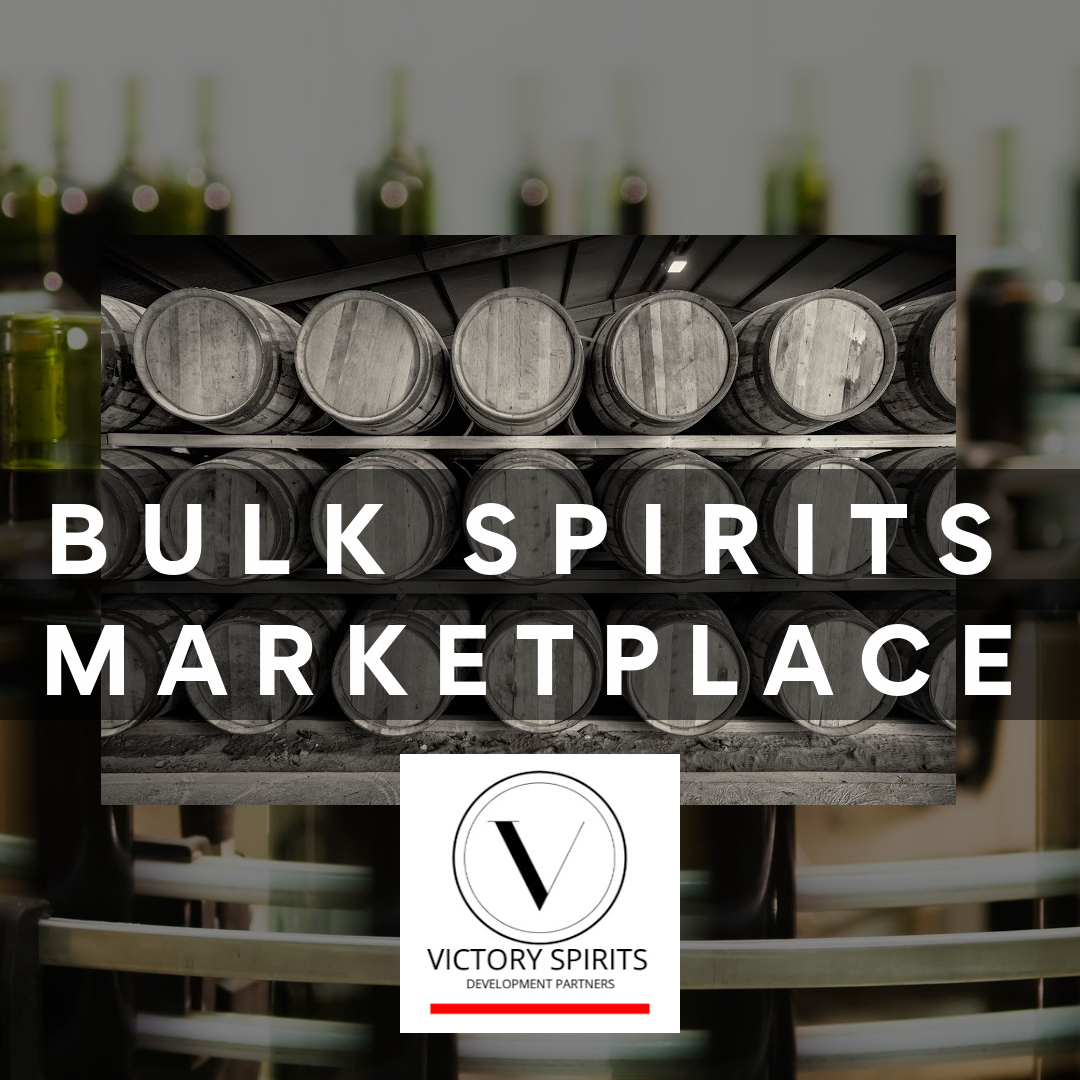 Victory Spirits Marketplace
Bulk Sales | Unaged or Mature | Buy or Finance
The source for reliable, consistent source of well-priced wholesale bulk new fill, mature barreled or bulk.
Inventory
Request Pricing
Quality Juice from TRUSTED PRODUCERS
The source for start-up distillers established producers and emerging brands forwell-priced wholesale bulk new fill, mature barreled or bulk American whiskeys and other fine spirits.
You Have Choices.
We've selected proven popular mash bills from highly regarded producers that are available as new fill for transfer, or new fill including 24 months of aging (options for longer).
Custom and other mash bills are available by-quote, these are the selected standards that are consistently produced.
 Sourcing, Production, and Financing Partners:
To better serve the expanding needs for consistently available, wholesale bulk barreled whiskey, we have curated a network of producers and investors to provide more options for buyers.
Featured Per Barrel Pricing
Click to request quotes on all new fill and mature inventory.
New Fill 60/36/4 $ per barrel
7 YO KY Rye at 2-3 Yr price $ per barrel
KY Bourbon 70/21/9 aged 1 year+
5 year KY Bourbon 75/21/4 available May '21
Premium VA Bourbon 2 Years 66/14/20 $ per barrel
New Fill High Rye Bourbon
A true Southern Taste with a 36% Rye mash bill. Available as new fill or buy now with aging included at these per barrel rates:

24 months = $1106
36 months = $1216
48 months = $1326
PRICE INCREASES BY $9-$17 per barrel in April
7 YO Kentucky Rye
While it lasts,  71r/29c from a major producer with up to 1000 barrels available.
Available as new fill in high quantity:
| | |
| --- | --- |
| Rye | 80/10/10 |
| Rye | 70/25/10 |
| Rye | 51/39/10 |
+1 YO KY Bourbon
2500 barrels remain of this fast selling Bourbon mash bill with less than a year go to til maturity.
But it now at this price and take it now or when fully mature.
Mature in May. Limited time available at 3-4 year price
The winning recipe, aged in Kentucky, at a wholesale price that deserves your attention.
MORE ABOUT THE PREMIUM SMALL BATCH BOURBON FROM AN AWARD WINNING RECIPE. 
A quality juice produced consistently to support the needs of emerging brands with cost-saving quality.
This is our most awarded distillate, made in pot stills, ensuring only the best quality white dog–no lower quality heads or tails–goes into these barrels. 
This recipe is Gold and Double Gold award-winning bourbon, as judged by American Distilling Institute spirits competitions as bottled and custom proofed and finished by highly regarded brands.
Taste It
Share your info and interest and we'll be in touch to send a tasting sample.  
One Price. No Other Costs.
You know the bottom line right from the start.  No nickel and diming every time you want to  taste test or dump  your barrels.
 Wholesale Financing available to licensed buyers.
Contract Purchase Finance Option 1: Straight Bourbon or Rye
Mature Release Financing of Aged Bourbon
Financed Purchase at mature market price.  Ensure your future supply. Don't tie up capital until ready for release.
Currently available: Four year bourbon in 2024, Three year in 2023 and Two year in 2022. Two year Rye in 2022. Or your custom mash bill by request.)
Mature release financing at market rates by The Bourbon Bond Investment Fund.
Deposit of 5% required, no further payment until release at maturity.
Aged TWO Years $2100 Value avg. ROI

40%

40%

Aged THREE Years $2340 Value avg. ROI

55%

55%

Aged FOUR Years $3000 Value avg ROI

101%

101% Insured against loss by The Cincinnati Insurance Company's superior insurance program for distilleries.
If you choose to buy (or finance) new fill bulk barreled whiskey with aging included, the cost of storage, insurance, annual sample, is included.   Actual cost and insured value will be verified at the time of contract.
Underwriter determined value as of 4/10/2019:

$1730 for 1 year aged

$1920 for 2 year aged

$2300 for 3 year aged
Aged Bourbon Value Averages, based on ADI, Current Market and Insured Values. Actual value may vary. Premium Bourbon value trends higher.
This is super premium grade product.
Our production partners made the investments to ensure quality production and high volume availability of proven, award-winning bourbon, rye, wheat, or custom finished whiskey.  
Thinking about starting a distillery?
READ THIS FIRST
LIVE CHAT VIA TEXT
(502) 754-3480
You can also text us anytime to request a callback or inquire about pricing or availability.
Address
1447 Peachtree St., NE
Suite 700
Atlanta, Georgia 30309